Beer Citizen: Animated demo
Having built an app that approaches beer reviews differently than anything else before it, Beer Citizen needed a demo to explain key concepts to new users.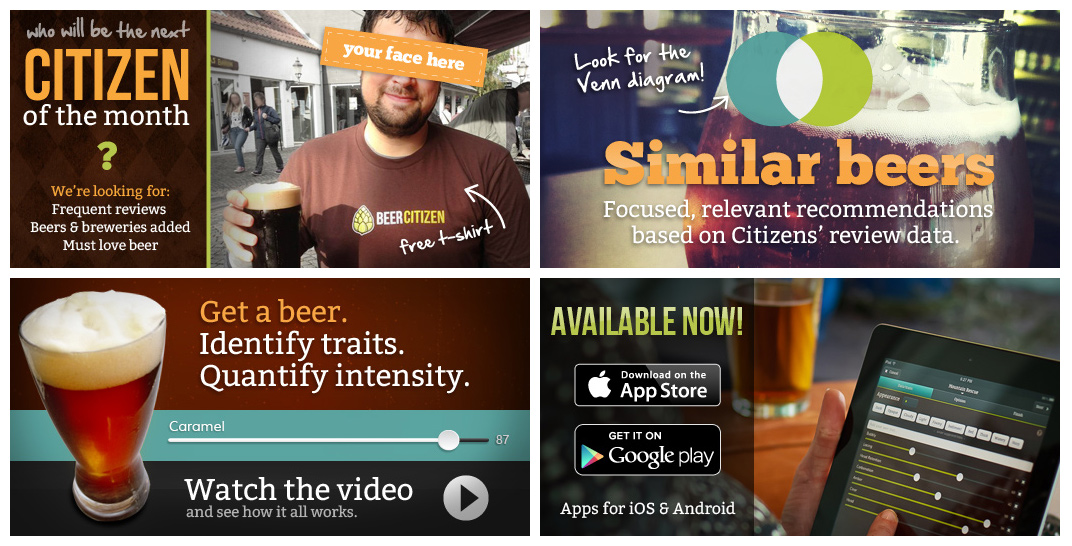 News and announcement slides
Content is king, so keeping news and announcements fresh is key in retaining dedicated users and attracting new ones. Rich content like slides and videos proved to be much more effective than simple text on both the Beer Citizen website and various social media outlets.
BeerCitizen.com
Beer Citizen boasts users from around the globe. As such, an intuitive, engaging, easily navigated site is essential.